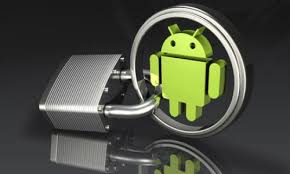 Solution
Easy ways to keep your Android phone secure
There are plenty of ways to keep your Android handset safe from the most common security threats, all with a minimum of efforts.
Lock your phone (if you haven't already)
This seems like a no-brainer, I know, but there are too many Android users toting around unlocked handsets because they'd rather not hassle with a passcode. I sympathise, to be perfectly honest—PINs are annoying, particularly if you're having to tap one in every time you want to use your own phone.

Android's Smart Lock feature is perfect for users who don't want to bother with a PIN or a passcode.

If you know a fellow Android user who doesn't bother to lock their phone, remind them how they'd feel if they left their phone in the back of a taxicab, or if someone snatched their device from their hand. Then gently nudge them to tap Settings > Security > Screen lock and have them create a PIN—or, if they're lucky enough to have a phone with a fingerprint reader, scan some fingerprints for touch ID.
Even better, steer them toward Smart Lock, the Android feature that lets you unlock your handset with your face, or keep your phone unlocked whenever you're at home, near a strategically placed NFC sticker, or whenever your device is on your person.
Locate and wipe your phone remotely
OK, so you locked your Android phone with a PIN or Smart Lock but you lost it anyway. Now what? Luckily, you can use the Android Device Manager to track your lost device and even wipe it if necessary, but only if you've enabled a pair of settings first.
With the right settings enabled, you can use the Android Device Manager to track your lost phone or even wipe it, if necessary.
Tap Settings > Google > Security, the toggle on these two settings: Remotely locate this device, and Allow remote lock and erase.
Now, even if your Android phone is lost or stolen, you can still pinpoint its location (as long as it's got a wireless connection and its battery holds out) and wipe its storage, including all your sensitive data.
Make sure Unknown Sources setting is disabled
So much for physical threats to your Android phone—now, let's move on to something trickier, starting with malicious apps.
As long as you leave the Unknown Sources setting disabled, apps from shady third-party sites won't be able to install themselves on your Android device.
Google does its best to make sure the apps on the Google Play store are free from malware, but it can't protect you from apps on third-party app stores or web sites.
Now, in some cases, third-party app stores will be totally legit—take Amazon's app store, for example. In other cases, though, you might be dealing with an app store that's a lot sketchier than Amazon's. Even worse, you might encounter a website that tries to install an app on your phone without your permission.
Luckily, Android has a setting that blocks any and all apps that aren't from the official Google Play app store. Tap Settings > Security, then toggle off the Unknown sources setting. You can always turn the Unknown sources setting back on to install an app from, say, the Amazon app store, but remember to turn the setting off again once you're done.
Let Android scan and verify your apps
Even with Google busily screening the apps in the Google Play store, there's always a chance that a malicious app slips through the cracks. With the right setting enabled, your Android phone can periodically scan your installed apps for malware.
Tap Settings > Google > Security > Verify apps, then switch on the Scan device for security threats setting. Once you do, Android will keep an eye on your apps and flag any app that's up to no good.
Keep your phone updated
Hackers are continually changing up their strategies when it comes to cracking Android's security features—and as they do, Google keeps releasing security updates to patch the latest known vulnerabilities.
Keeping your Android device updated with the latest security patches is one of the easiest—and best—ways to protect your phone from hackers.
That's why it's critical that you keep your Android device updated with the latest patches. If you don't, you're essentially leaving your phone wide open to attack.
Your Android phone should prompt you whenever there's a new update to install, or tap Settings > About phone > System updates to check for an update manually.
Turn on Chrome's Safe Browsing feature
Malicious apps aren't the only online threat your Android phone will encounter. The web is rife with malicious sites that might try to steal your personal data via a "phishing" attack, or surreptitiously download a harmful app onto your handset.
Chrome for Android's Safe Browsing feature will warn you if you stumble upon any suspicious websites.
The good news is that Chrome for Android boasts a "Safe Browsing" mode that'll warn you of any sites suspected of nefarious activity. The warning will give you a chance to back away before you expose your Android phone to a "deceptive" or dangerous site.
To activate Chrome's Safe Browsing feature, just fire up the browser, tap the three-dot menu button in the top corner of the  screen, tap Settings > Privacy, then make sure the "Safe Browsing" setting is checked.
Source: PC World