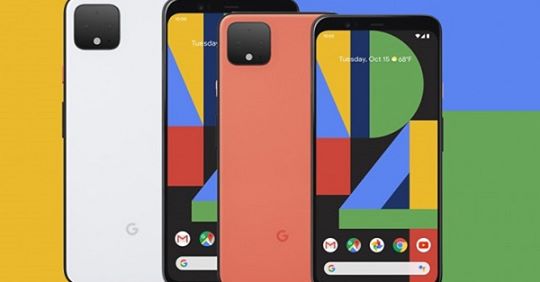 Latest Tech
Google Pixel 4 Reveal
Google has launched the Pixel 4 and Pixel 4 XL smartphones during its Made By Google event that was held in New York. The headline feature was the camera but Google ultimately showcased a line of devices that it hopes will put its software all over your daily life.
Let's go through some of the major features in the new Pixel devices.
The Pixel 4 has four new computational photography features. The first of these is Live HDR+. While HDR corrects exposure in images after a photo is clicked, live HDR+ corrects this in the viewfinder before you click the image so you can see what the final image will look like. You also get separate sliders for brightness and shadows while you compose the shot — in case you want to click artistic shots.
Another new feature is improved white balancing that lets you click more accurate pictures of snow, among other things. Portrait mode is also much better on Pixel 4, according to Google and it now extends to big objects too.
Motion Sense allows you to do things such as silence calls, alarms, and timers by waving your hand at the smartphone. There are quite a few such uses of Motion Sense, but it remains to be seen how convenient this is as opposed to using a touchscreen.
On the specifications front, the Google Pixel 4 series is powered by the Snapdragon 855 SoC, 6GB of RAM, and features a 90Hz display. It also has Google's Titan M security chip for better data security on-device. The Google Pixel 4 series ships with Android 10 out of the box, and promises software and security updates for three years.
The Pixel 4 features a 5.7-inch full-HD+ OLED display with HDR support and a resolution of 444ppi, whereas Pixel 4 XL has a 6.3-inch QHD+ panel at 537ppi. Both phones feature Corning Gorilla Glass 5. On the camera front, the Pixel 4 series features a 16-megapixel primary sensor (f/2.4 aperture) with a 12.2-megapixel secondary camera (f/1.7 aperture) at the back. It has an 8-megapixel front camera.
The Pixel 4 ships with a 2,800mAh battery, whereas the Pixel 4 XL has a 3,700mAh battery. Both phones ship with an 18W fast charging adapter in the box and have a USB Type-C port.
Stay tuned to ePrompto for the latest news and technological advancements.