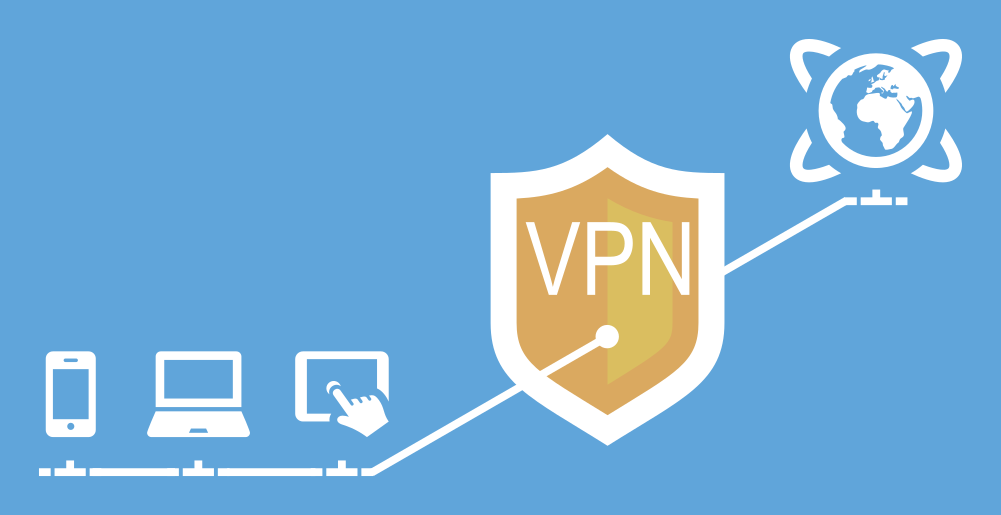 Information
What Is a VPN? Why You Need a VPN, or How You Can Benefit from Using One
What Is a VPN?
 A Virtual Private Network or VPN is a group of computers networked together over a public network i.e. the internet. Businesses use VPNs to connect remote datacenters, and individuals can use VPNs to get access to network resources when they're not physically on the same LAN (local area network), or as a method for securing and encrypting their communications when they're using an untrusted public network.
 When you connect to a VPN, you usually launch a VPN client on your computer and log in with your credentials, and your computer exchanges trusted keys with a faraway server. Once both computers have verified each other as authentic, all of your internet communication is encrypted and secured from eavesdropping.
 Why You Need a VPN, or How You Can Benefit from Using One
 A VPN is a way of your security and access resources on a network you're not physically connected to. Usually, VPN users fall into a few separate categories:
That means opening your laptop at the coffee shop and logging in to Facebook or using your phone's Wi-Fi to check your email at the airport can all potentially put you at risk.
 How does it work
A VPN works by routing your device's internet connection through your chosen VPN's private server rather than your internet service provider (ISP) so that when your data is transmitted to the internet, it comes from the VPN rather than your computer. The VPN acts as an intermediary of sorts as you connect to the internet, thereby hiding your IP address – the string of numbers your ISP assigns your device – and protecting your identity. Furthermore, if your data is somehow intercepted, it will be unreadable until it reaches its final destination.
A VPN creates a private "tunnel" from your device to the internet and hides your vital data through something that is known as encryption.
Image Referred from: https://www.namecheap.com/vpn/how-does-vpn-virtual-private-network-work/ 
What Makes for a Good VPN?
 The best VPNs offer a solid balance of features, server location, connectivity protocols, and price. Some are great for occasional use, others are geared towards getting around the location restrictions companies put on their apps and services, and others are targeted at people who do heavy downloading and want a little privacy while they do it. Here's what you should look for.
 Protocol: When you're researching a VPN, you'll see terms like SSL/TLS, PPTP, IPSec, L2TP, and other VPN types. "SSL is what is commonly used these days. All of these protocols will provide a secure connection," she explained, and pointed out that most solutions are invisible to the end-user anyway. Strictly, each protocol has its benefits and drawbacks, and if you're concerned about this (specifically, PPTP vulnerabilities,) you're probably already aware of them. Most users don't need to be concerned about this—corporate users on the other hand, are probably all using IPSec or SSL clients anyway.
 Corporate and Exit Locations: Depending on what you're using a VPN for, your service's location—and the exit locations you can choose—are important to consider. If you want to get around a location restriction and watch live TV in the UK, for example, you want to make sure your VPN service provider has servers in the UK. If you're concerned about privacy or state-sponsored snooping, you may want to pick a service operated outside of your home country. Similarly, if the service is based on the US, they're subject to US laws, and may be forced to turn over usage data to the authorities upon request. Many people make more of this than they should (we've seen overseas services turn over their data to friendly governments without any hesitation repeatedly), but it's important to make sure a VPN has servers in multiple locations—or at least the location you're interested in—when shopping.
 Logging: When you connect to a VPN, you're trusting the VPN service provider with your data. Your communications may be secure from eavesdropping, but other systems on the same VPN—especially the operator—can log your data if they choose. If this bothers you (e.g., you're the privacy/security advocate or the downloader), make absolutely sure you know your provider's logging policies before signing up. This applies to location as well—if your company doesn't keep logs, it may not matter as much where it's located. (There's a popular rumor that US-based VPN providers are required to log, in case the government wants them.
 Anti-Malware/Anti-Spyware Features: Using a VPN doesn't mean you're invulnerable. You should still make sure you're using HTTPS whenever possible, and you should still be careful about what you download. Some VPN service providers—especially mobile ones—bundle their clients with anti-malware scanners to make sure you're not downloading viruses or trojans. When you're shopping, see if the providers you're interested in offer anti-malware protection while you're connected. For example, previously mentioned Hotspot Shield offers malware protection to its premium users. It may not be a deal breaker for you, but it's always good to have someone watching your back.
 Mobile Apps: If you're going to spend money on a VPN service provider (or even if you use a free one, frankly), you should be able to get a consistent experience across all of your devices. Most prominent providers offer desktop and mobile solutions for individual users, and while corporate and school networks may be a bit behind the curve here, they're catching up too. Make sure you don't have to use two different VPNs with two different policies and agreements just because you want to secure your phone along with your laptop.
 Price: Finally, go into your user agreement with both eyes open. You should read the privacy policy for the service you're interested in and be very aware of the differences between free and paid services. 
 Free VPN Providers are more likely to log your activities and serve contextual ads while you're connected. They're also more likely to use your usage habits to tailor future ads to you, have fewer exit locations, and weak