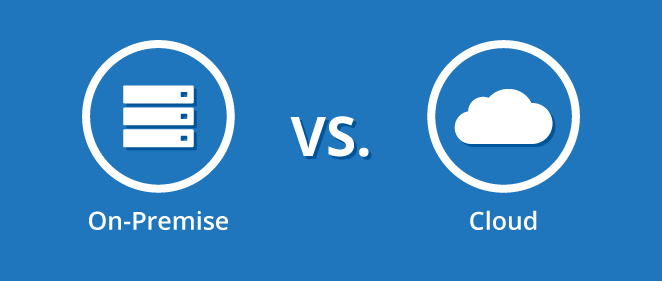 Information
Why is Cloud Server More Secure Than On-Premise Server
Synopsis


A large number of Indian Businesses, especially in the services sector, still rely on a on-premise server for running applications and sharing data. Apart from accessibility this setup has data security problems which are not fully understood or mitigated.

Article

Small and Medium Size businesses have been embracing IT gradually over the years. PC/Laptop became a necessity early on. As is typical, a large market of "assembled" PC's proliferated the market in the early 2000's. This coincided with the Telecom 600M and accessibility to the Internet. But there was a dearth of Applications. Majority usage was for "office" work using Word, Excel and the other associated apps.

Mail / as the first Cloud Apps

Then came the "mail" resolution and everybody got a free email account. Usage initially was for personal work or social mails.

This changed dramatically in 2008-2009 when banks stopped physical statements and started moving to emails on a "green initiative". Now everybody needed email. The financialisaton of the economy, stock trading by brokers, enhanced the requirement and usage of mails.

The evolution did not stop. To an extent the mail became a legal requirement when AADHAR become mandatory. So you had to have a phone and mail id. Mail along with office products was the stable for a long time.

And the CLOUD SERVER and Application usage started.

And it was, and is, secure and safe. Of course one has to maintain the basics of Username/ Password or even a two factor authentication provided.

MORE APPS on Cloud

Significantly the government's push for digitization helped businesses start using more CLOUD Apps without really knowing it.

First came the Income Tac filing on time. The Income Tax department notifications also started on email This took a few years but then came the "Digital Signature". This Changed things dramatically from a Legal Standpoint as well. Mail and DSC became the default for legal communications even with Government Agencies.

The advent of Booking Airline, Train, Holiday Package, and even Movie Tickets are examples of CLOUD server Applications. And they have our confidential data of credit card, name, DOB etc. There may have been some instances for between, but have proved to be SECURE and RELIABLE.

Now we even book Taxis and do shopping on Cloud servers, which again have our personal data

The Future

To achieve scale and quality of services/ work, it is imperative that our businesses concentrate on adopting process oriented and measurable best practices.

Too much of time in spent on "Cost Optimization" and "cutting corners". And while doing that the steps are-

·         Embrace Technology

·         Stop cutting corners by using "CRACKED" Software's

·         Security of Data is everybody's responsibility

·         SECURITY is not about helping people and data under your eyes always. Your eyes have to be on growing the Business

·         Security should be a process which is Repetitive (even if boring like daily rituals), but should evolve with Technology upgrades

·         The workplace/ office time should not define when the staff can work. Data should be accessible to work  as per their convenience

·         Collaboration between teams and workflow has to be adopted to keep the Business moving. Each team member is dependent on another for data or decision. Use tools and automation

·         People adapt to Tools better them the instructions and direct supervision

       Cloud Service Provider are the professionals with better tools and technology  to secure the IT Infrastructure & application in Cloud Environment.

 

And all this is enabled with the use of CLOUD. There are other benefits like optimum usage of resources, On the go upgrades, Secure patching and most importantly A RELIBLE PARTNER.

ePrompto believes and ensures it provides the Customers a Secure and Reliable Partnership grow their businesses.